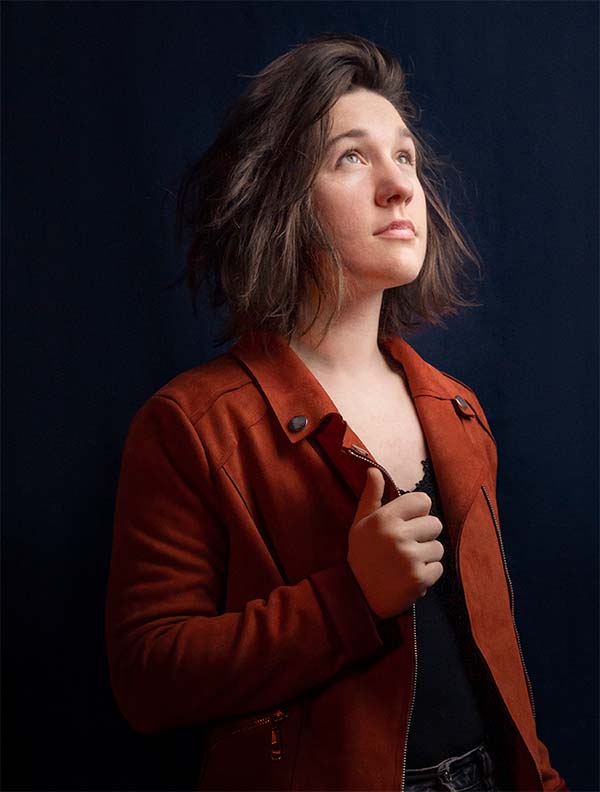 Lou-Ann - Tourism Photographer
I'm Lou-Ann, travel photographer. Introverted and passionate about travel, I express myself through visuals. It's during my adventures that I discovered photography, which is what drives me today.

I now work with tourism professionals in the development of their business through photography. My wish is to highlight your hotels, restaurants and tourist places by creating pictures that arouse emotion in your potential customers.
The blossoming of my artistic fiber
If I had to define myself in 3 words? Creativity, observation and kindness.
Since I was very young, music has been the rhythm of my life. In addition to going to school, I did my scales at the conservatory. My ambition at that time was to become a musician. However, my introverted side led me rather behind the scene. I turned to audio techniques. 
In order to keep the right tempo of my learning bulimia, I decided to follow a double degree in audiovisual and psychology. After graduation, I got a job as a sound technician. Little by little, I specialized in audiovisual maintenance. But the downside is that I don't fit in.
I am 22 years old and I am bored in this routine. A dream I had since I was 7 years old came back to me like a boomerang… It's decided, I take a one-way ticket to Australia, alone.
The journey as a path to my activity as a photographer
I've been driving around the Land of Oz in my converted car for two wonderful years. To soak up the atmosphere, I worked in restaurants, hotels and farms. The menu was full of great encounters, fulfillment and a metamorphosis of my whole being.
Experiencing all this has truly changed my life. As I have met inspiring people along the way, my horizons have expanded. I learned from experience and began to dare to dream bigger. And above all, the discovery of new landscapes, cultures and emotions that I touch through travel has become essential. This is what I try to share through my photos.
The next step in my adventure will take me to Vietnam, in early 2020, where I will try to reconnect with the audiovisual industry. I complete my skills with training in video and motion design. The epidemic of covid-19 pushes me to return to France. My room becomes a small studio where I have fun editing my mop shots. I found my new passion: photo editing.
My self-taught learning for photo retouching
In fact, I have always loved photography, without really daring to make it my profession. This break in 2020 allowed me to focus on what I really wanted for my future. I take up the challenge I set myself and I become good at photo retouching.
July 2020. Life goes on. I was hired by the Rhône department as a photographer and videographer for 6 months. As soon as it was possible, my suitcase took me to Portugal. I got a job as a post-production assistant for a photographer specialized in advertising in Lisbon. Passion confirmed, I stay there for a few months.
The next step took place in Poland in one of the best retouching studios in Europe. I do the big difference by shaping images of advertising, e-commerce products and portraits of huge movie stars. I am learning new techniques. When I show my professional entourage the work done on my travel photos, they are admiring. I get a motivational boost.
My small business as a tourism photographer
All these experiences have led me to this evidence. I like to capture a moment, in a place, and restore its soul thanks to creative retouching. So why not combine travel, photography and digital art?
June 2022, I imagine my own project. It's time to put my taste for the unknown and challenges to the test. I can say it, that's it: I'm a travel photographer. 
Are you looking for a tourism photographer?
Hotels, restaurants, travel agencies and tourist offices, I accompany you to make your visibility shine. I have at heart to transmit your history, your identity and your values. Together, let's share the magic through photography!